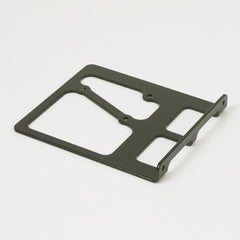 WDBP - Wireless Dual BPU Back Plate
The Wireless Dual BPU Back Plate allows the mounting of wireless side plates from Anton/Bauer and BEC with the DM-Accessories Dual BPU battery plate.
This kit is custom designed to work with DM-Accessories Pivoting Back Plate that offer BPU battery plate mounting. This plate is not known to be compatible with any other battery plate or mount.
This plate will be installed at no extra charge if purchased with a pivoting back plate and a compatible battery plate at the same time.

The weight is approximately 2.8 oz / 79 grams.