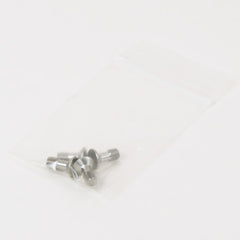 Shoulder Plate Replacement screws 4pcs.
The DM-Accessories EX3, EX1, EX1R, F3 and FS100 shoulder kits include these screws, it is not necessary to buy these replacement screws except as spares or if screws were lost or damaged.
This pack includes FOUR screws.
These customized screws are designed to be held captive, so they should not be easily lost if left in the shoulder plate.
Also check out the shoulder pad quick release plate (QRPL) - for almost instant assembly and teardowns for packing.