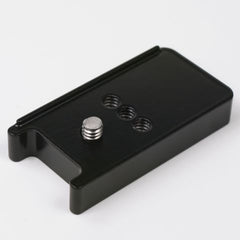 EP1-SHIM for E-P1, E-P2, E-PL1
Slim spacer / riser shim for Olympus E-P1 micro four thirds camera. It allows larger diameter lenses to be used, provides tripod mount threads in line with the lens, and also allows easy access to the battery and SD card door, even with a tripod quick release plate attached.  The screw is captive so it isn't easily lost.

Compatible with Olympus EP1, EPL1 and EP2.
Offered in silver, white and black colors.